When I'm into something I am really into it. I get obsessive over it and cant stop. Then one day it just ends. This is not that time. I am going crazy over makeup now. I don't wear it often so I have a lot to learn. Even though I'm still learning I want to have a LOT of options. So here is all of the makeup I recently purchased.
First up is my Manly 120 palette I purchased from eBay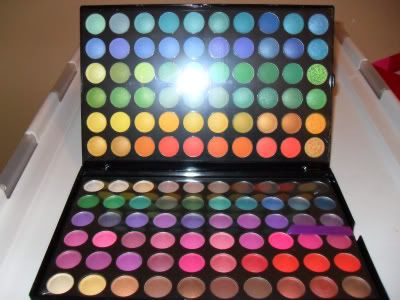 It also came with a free eyeshadow brush which I almost threw away because I forgot about it. That is also why it is not pictured because it was in the trash at that time.lol I thought it would be cheap feeling but its actually good quality and very soft.
Next are my Urban Decay products. Got each on sale for $2 @
HauteLook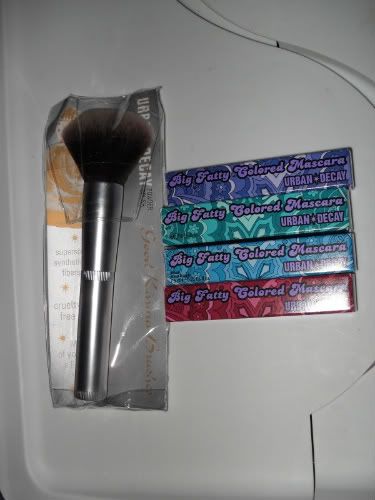 Powder Brush, Big Fatty Colored Mascara(Indigo, Flipside, Electric Blue, and Black Cherry)
The next pics are all my NYX stuff I just got this week.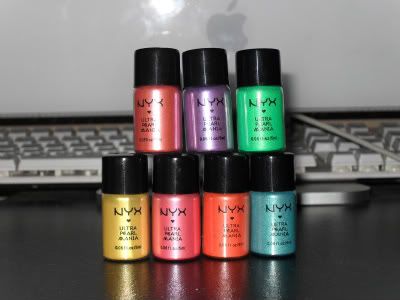 Ultra Pearl Mania(Fanta, True Purple, Jade, Yellow, Very Pink, Orange Zest, Turquoise, and not shown is Space since it hasn't arrived yet)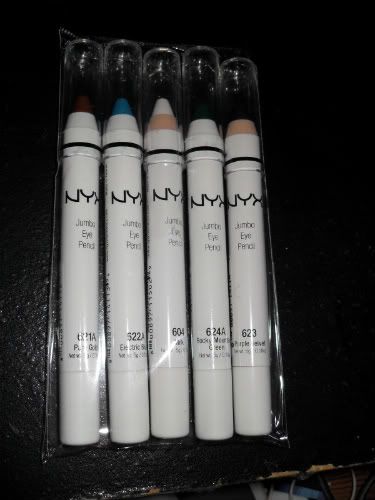 Jumbo Eye Pencil(Pure Gold, Electric Blue, Milk, Rocky Mountain Green, Purple Velvet)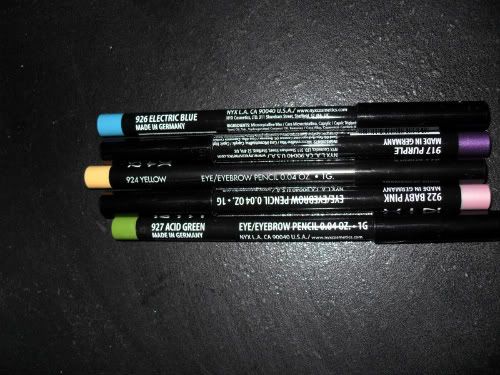 Slim Eye Pencil(Electric Blue, Purple, Yellow, Baby Pink, Acid Green)
I may do some swatches on my next post. I have a lot of looks I want to try out this weekend so I will definitly be experimenting with everything I've got. I also want to buy some new containers to put the loose pearl shadows in. I think I may chill out on the shadow buying but I am looking for a new eye shadow primer. I basically use mary kay's primer in conjunction with my maybelline cool effect liner. The Mary Kay primer alone doesn't work well for me. Mine is from a few years back so maybe their format has change. I know the packaging has so I'll definitely look into that. Anyway that is it for now. Peach, Love & Many Blessings!